Our Scientists
Our dedicated team of world-reknowned scientists works endlessly to invent new technologies to better protect your teeth.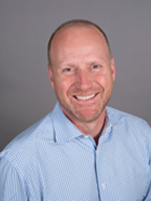 JAN AKERVALL, M.D., PH.D
PRESIDENT, CHIEF MEDICAL OFFICER
"The team is fantastic and extremely dynamic. We have a great scientific approach to dental protection and every day we see new possibilities for our mouthguards and for the cutting edge materials we are developing."
Dr Jan Akervall, MD, PhD, graduated from Lund Medical School in 1990, became ENT specialist and PhD in Head and Neck Cancer biology in 1998. He completed a two year fellowship in Head and Neck Oncologic surgery and microvascular reconstructions at University of Michigan 2000-2001, after which he became Associate Professor and Director for Head an Neck Cancer care in southern Sweden. He and his family moved to Ann Arbor, Michigan in 2004 when he became Medical Director for The Multidisciplinary Head and Neck Cancer program at Beaumont Hospital in Royal Oak, MI. He then continued on to become the founding Director of the Beaumont Biobank in 2006 and founded Great Lakes Biorepository Research Network in 2012. Dr Akervall became Professor in Otolaryngology/ Head and Neck Surgery at Oakland University William Beaumont School of Medicine in 2012 and Medical Director for The Multidisciplinary Head and Neck Cancer Program at St. Joseph Mercy in 2013. Dr Akervall invented the SISU Mouthguard for sports and the SOVA Night Guard in 2008 and founded Akervall Technologies Inc. the year after. Dr. Akervall has 5 patents and was the recipient of the prestigious Edison Award in 2018.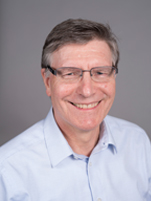 JOHANNES SCHWANK, PH.D
CHIEF SCIENTIFIC OFFICER
"Working on the SISU™ and SOVA mouthguards have been one of my most exciting scientific endeavors, as we are creating a paradigm changing technology based on deep scientific understanding of materials properties and the physics of impact energy absorption and dissipation."
Johannes Schwank is faculty member at University of Michigan in Ann Arbor where he has worked for 30 years and currently holds the title of James and Judith Street Professor of Chemical Engineering. He oversees a large research program focused on materials synthesis and characterization, with technical applications in the areas of energy storage and catalysis. He has published over 185 scientific papers in peer reviewed journals and serves on several editorial boards and industrial advisory boards.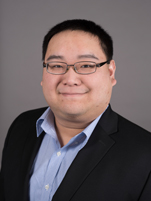 TIMOTHY HUANG
RESEARCH MANAGER
Ready to experience the science of a better day?